What's New
at the Newtown Chamber Orchestra
Special Holiday Event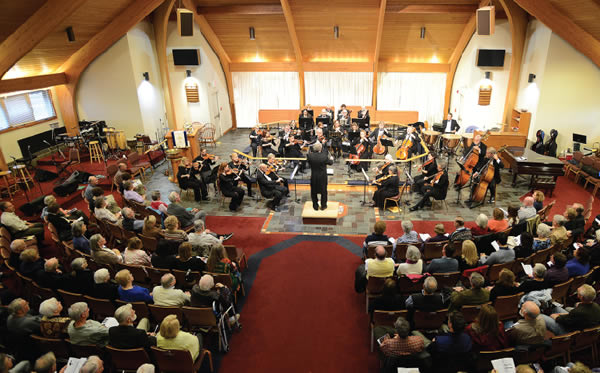 December 12, 2015 - 7pm at the Lutheran Church of God's Love
791 Newtown Yardley Road, Newtown, PA
Messiah "Part The First" and Hallelujah Chorus - Handel
Known worldwide, the ever popular Messiah, composed by Georg Frederick Handel in 1741, has remained in a prominent place in the repertoire of choirs since its premiere in April of 1742, Dublin Ireland. It is said Handel had written the entire work in 24 days. He himself had conducted performances for 18 years, the last just days before his death. NCO will be performing the first part referred to as Part The First, followed by the Hallelujah Chorus.
Tickets for this special event are separate from season tickets.
All tickets are $25. Children 12 & under, FREE.


We Need Your Support
Please consider supporting the arts in your community. This season, the Newtown Chamber Orchestra will perform again 3 concerts. Our musicians are paid, professional players. Keeping the music alive in Newtown is a joint effort of volunteers and members of the community which supports us with donations, ad placements and ticket purchases. Thank you, every amount, large or small counts.